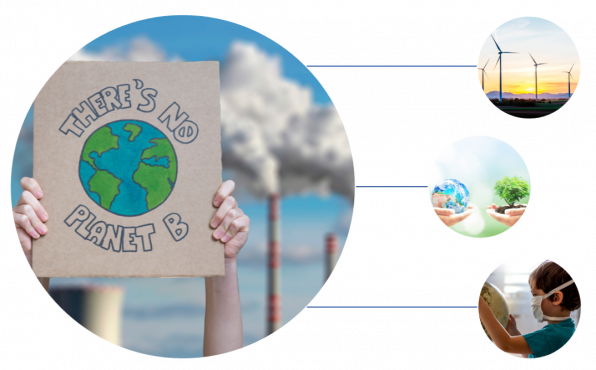 Welcome to the EFPA Psychology and Climate Change Hub.
EFPA has psychology and climate change as one of our fields of action for our 2021-2023 mandate. As part of our 'weather map' plan , we committed to develop an EFPA psychologists' support hub to bring together resources from across Europe on psychology and climate change.
The information you find in this Psychologists' Support Hub is the result of teamwork from our colleagues from all EFPA groups, member associations, Executive Council, partner organisations and the staff at the Head Office.
The hub gives a single point of access to psychology resources for psychologists to use in making our discipline and profession's contribution to the global response to the threat of climate change. The resources aim to cover supporting individuals and families to change behaviour to live in a more sustainable way; communities to bring people together to make changes to tackle climate change and to cope with the effects of climate change on their communities; and resources to support psychology's engagement with policy makers on climate change.
Links to the UNFCC (United Nations Framework Convention on Climate Change), COP26 (26th United Nations Climate Change Conference Of the Parties), and national government materials are also given.
↶
↷
2/10
Click on 'menu' for content and other functions.

Use arrows one the side of the pages to navigate through the EFPA News Magazine. Viewing on mobile? Try horizontal mode.